Who are we ?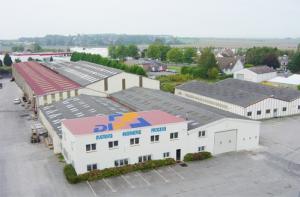 DUCROCQ INGENIERIE PROCESS, ex- DUCROCQ INDUSTRIES, design, develop and implement technical solutions that will solve your industrial problems.
Our approach is based on exchange and experience and is motivated by our constant endeavour to provide optimal solutions for specific problems:
Turnover in 2005: 8 M€ of which 30% was export
Number of employees: 70
Founded in 1976, strong>D.I.P initially positioned itself in maintenance and first-hand industrial tasks in the fields of mechanical construction and handling.
Over the years, D.I.P became a key participant in the design and manufacturing of special installations (turn-key equipment as well as subcontractor's equipment).
Today the company is involved in four main fields of activity:
Industry
Track work, Underground work
Marine structures/Fluvial work
Offshore – Oil industry
D.I.P is a self-contained company with a comprehensive command of its activities, from design to installation: studies, manufacturing, assembly, commissioning/start up.
D.I.P is the partner of choice for some of the biggest names in the Industry/Building Industry with national and international coverage, regardless of the special nature of the project.
Do as they all did: trust us !